Between the struggle to lose weight, find a good new job and parental pressure I wanted to dedicate a post to all the girlfriends I have made and retained over the course of my life. I have always been of an extrovert nature (Thanks to my main girl- "MOM" for that) but have always struggled to have good friends who are girls. I don't know how many people can relate to that but I just felt like I had a few struggles that I wanted to share with everyone in the hope to see if I am not alone in this journey.
This post is for all the girls that are around me and about whom I care so deeply. They will know who they are when they read this.
My first shout-out goes to a girl (She is Lorelai to my Sookie from Gilmore Girls) who has been my mentor this past 1 year. I am the eldest sibling in my family and since have always craved for the presence of an elder sister who could advise me when I was low. I have been truly blessed to find such a person in form of a friend who guides me when I feel lost or demotivated. I actually learned from her that I how I can be a better elder sister. My relationship with her has been a model for me on how to treat my younger sister (Trust me, I and my baby sister have never been on better terms). She has an understanding level (Maybe equivalent to my mom, since she herself is a mom now and I love her little munchkin as my own) and explains to me how complicated life can get and how I can deal with it. She is truly an inspiration to me since I have learned so much by simply looking up to her. She never gets angry, cares for me like a baby and understands if I feel stressed. The only thing I regret is that sometimes we don't get to do some things that we want to do together but that's how adult life is. Her presence has been very calming in my life and I want to thank her for that 🙂
The next one is my best friend (She's the Rachel to my Monica from F.R.I.E.N.D.S.) for about a couple of years now with whom I used to share every single detail of my life and she (maybe) did the same. It is not easy to have good adult friendships since when you are a kid your life is not that complex as it gets in your mid-20s and after. I was truly happy to have a friend who actually (not selfishly) cared about me. She was the one taught me to apply foundation and straighten my hair (Yes, I am not ashamed to say that I didn't know these things till my mid-20s). From recent times she has been distant, way too distant that she has become reachable only when she wants to be. I understand that she might have issues that she doesn't want to discuss but distancing yourself from the people whom you love, is never an answer. She was my go-to person for anything and everything but not anymore. I was extremely sad for a couple of months when this started happening but then the people around me helped me cope up with a loss of such an amazing friendship. I learned the hard way that life has a new lesson at every turn and it helps who grow emotionally and mentally. I still would always be there for her because that's what I have learned in life that a friend is a person who is there in your bad times.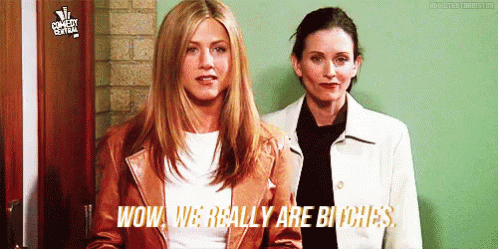 Similarly, on the other hand, I have had a friend that I had since 7th Grade (She is Robin to my Lily from How I Met Your Mother) and over the years we have drifted apart but always together. We moved across the oceans, became different people, have different goals and never talked except for 3-5 times a year, yet we are so close that it's hard to define. She has been there at my worst times, gave me a pep talk when I needed it the most and yet there is still a difference between us. The reason for that is that we met at a stage in life when we were innocent so there will always be a slight barrier between us but that hasn't stopped us from being there for each other. She is truly one person who has accepted me the way I am. If you ask her, she'll tell you that I have scolded her more than her MOM! Yes, we have been that close, we still go to each other with all our silly fears about life's big next steps. She is still in my top 5 people with whom I share every good news, sad news and go for silly advice. She is currently going through something that I call the pre-marriage saga (when your parents start asking about when will you get married) and it is so much fun to talk about it every couple of days. She has made me realize that some friends are for a lifetime and no matter how things go she will be there.
I can never forget my other favorite girl (Jess to my Cece from New Girl). Since I got her in my life I have never missed my baby sister (we live in different countries) since my version of Jess has always bought out the fun side of me. I have had some of the craziest adventures with her and she is my foodie partner (be it day or night). I know we don't hang out as much now (Since I am basically old lady now…haha) but I have never felt more young at heart except when I am with her. She will always be like a little kiddo to me and I don't know what I would have done without her fun presence in my life. She is the one who is always ready to sign up on a new adventure in the middle of the night and has taught me that it's never late to have fun. I certainly have scolded her, fought with her and have made countless memories since that's what little sisters are for. Love her tons!!!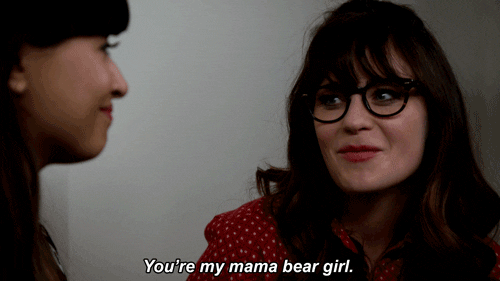 Last but the not the least is the girl, (Rachel to my Donna from Suits) that I have known for about half my life and became friends with recently since circumstances threw us together in the same grind of life. I have known her for some time now and I like that we can talk so freely about our lives. Last week while talking to her, I realized that we (both of us) base our life looking at other people. We feel that if someone posted 10 picture/status updates they are much happier than we are. Rather than on focusing on how to make our lives better, we are stuck in comparisons. I used to think similarly as well (confession) until I realized that social media is not happiness but simply a means to keep up with people. She has been there for me and I am so excited for her to move to the same city where I live so that we can have so many more new memories. My friendship with her has made me realize that it is in our hands to resolve all our problems and people who truly care for us will have faith in us to get past all roadblocks.
Basically, what I mean is that it is not easy to have complex friendships as they all come with so many great challenges that are not easy to tackle on a day to day basis. I am simply thankful for having such a great array of experiences and feel truly blessed to have these people in my life.
Let me know if you can relate to this? Comments will be highly appreciated 🙂