On this Women's Day this post is dedicated to one of my teachers that unknowingly made a lasting impression on my impressionable mind ages ago. I feel so old already 😛
Between the unlimited social media posts, unnecessary life updates and fake happiness, I truly feel a lot has been lost in the era of Netflix and Chill. Being a 90's Kid, I have seen what it was without the internet and I can assure you, this is not a rant. I am extremely thankful to the web for giving me so much information on the tips of my fingers. While I definitely enjoy the internet, I just love the way the ink on the books smell. I am a big supporter of e-books, kindle unlimited and even trying audio-books now but nothing compares to the ink and paper version of the books.
I have had a rocky childhood, between an endless phase of sinus issues to an array of family problems, I have never been able to express myself verbally as much. Since an early age, I found solace in the book world and my first book that I remember is my first fairy tales book that I still have sitting in my bookshelf (back home). I love that book as my baby as it made me fall in love with reading. Ever since, whenever I was sad, angry, happy, excited, I got myself a new book. In all the jobs I have ever done I always bought a new book to treat myself from my first salary. Yes I am a sloppy book romantic and can't seem to get enough of them.
My mother still complains to the day about the whole book case I have left behind back home, without knowing I have an equally big one here at my new home. People have secret hoarding habits, mine is books. Now that I have babbled on and on about my love of books its time I tell you how I fell in love with bookmarks. It is actually the story of who made me fall in love with them.
I was in grade 3 and I had a math teacher Kavita ma'am. One day she comes in and announces to the class that she will be giving out surprise gifts to kids who score well in the coming math exam. That was a big deal to a kid in seventh grade, an idea of a prize for scoring well. I used to be fairly good at math but that small inspiration struck a chord with my child mind. I studied way more hard for the exam and scored in the cut off that she had mentioned.
Then came the day for the prizes and also the news that she was leaving school. That made me sad since she was the coolest teacher we had. When she got us the prizes they were these beautiful bookmarks with handwritten notes behind them. I really wish I could share a picture of it right now but unfortunately its in a time capsule I made and kept back home for me to get when I turn 30.
I carried that bookmark everywhere and cherished it as my most prized possession. It was encouraging and yet an example of how a teacher can stand out among dozen other teachers. I used it in every book I read but when I started to see the signs of it's wearing out it caused me a red flag because I am an OCD when it comes to my books and its related paraphernalia. I got it laminated so that no harm would come to it and that was the day I bought a new set of bookmarks for my other books.
This led to an endless cycle of buying new bookmarks with every book I purchased because every book was special and needed a special marker to hold the place. So once I knew that I wanted to do something along the line of books, bookmarks were my first choice obviously.
I just want to thank her that a small gesture that she did for us in middle school inspired some of us so much. So women's day to me is sharing a story of a woman that changed a part of who I am today.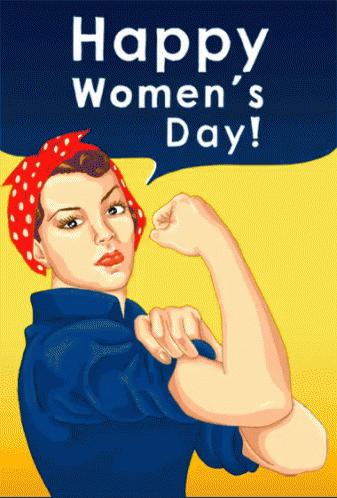 You can buy bookmarks from our website here: https://reviewingnerds.com/game-of-thrones-george-rr-martin/
Here is a link to our Etsy shop if you want to see our current selection of bookmarks:
https://www.etsy.com/ca/shop/ReviewingNerds
Disclaimer: We don't take credit for any Gifs and images used in our posts. They are linked to all the sources where we got them from.